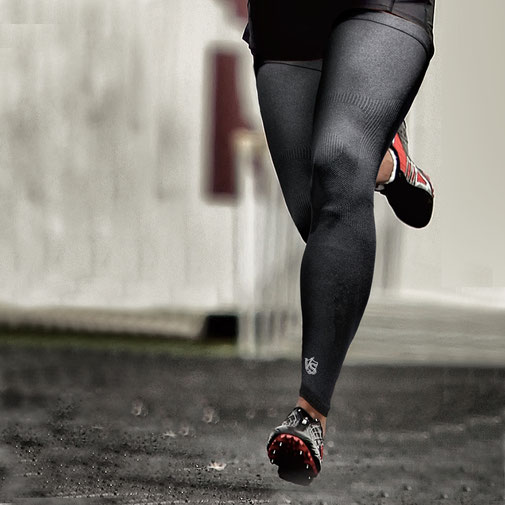 Product Function : 
【INNOVATIVE FIBER】 -- Using germanium and bamboo charcoal fiber to increase energy during physical activity. It increases circulation and speeds up the recovery, keeps your better performance to increasing joint endurance.
【PROFESSIONAL COMPRESSION TECHNOLOGY】 -- Provide medium graduated compression to reduce soreness and ease the leg discomfort. It also supports your muscle and increases your athletic activities.
【COMFORTABLE AND BREATHABLE FOR DAILY WEAR 】-- Seamlessly knit structure and breathable fiber for exact fit. You can wear them all the time, even when you are doing sports activities, such as playing basketball, going hiking, jogging, walking, running and more!
【HELP YOU GET THROUGH THE TOUGH TIME】 -- It also helps a lot if you are suffering from arthritis, tendonitis, inflammation, injury or muscle soreness, joints pain, and muscle stiffness. We cannot cure them but it can ease your pain.
【UPGRADED ANTI-SLIP DESIGN】 -- Silicone gel on the top edge of the sleeve for anti-slip during intense activities. Make sure you pull the leg sleeve to the top of your leg, so it can stay in place and prevent it slip. Full Knee Length will cover much more area. This knee sleeve extends down to mid calf and up to mid thigh.If you have sensitive skin, we recommending take it off when you finish sports and do not wear it for a long time.